COVID-19: Important information
YOUR WELL-BEING IS OUR HIGHEST PRIORITY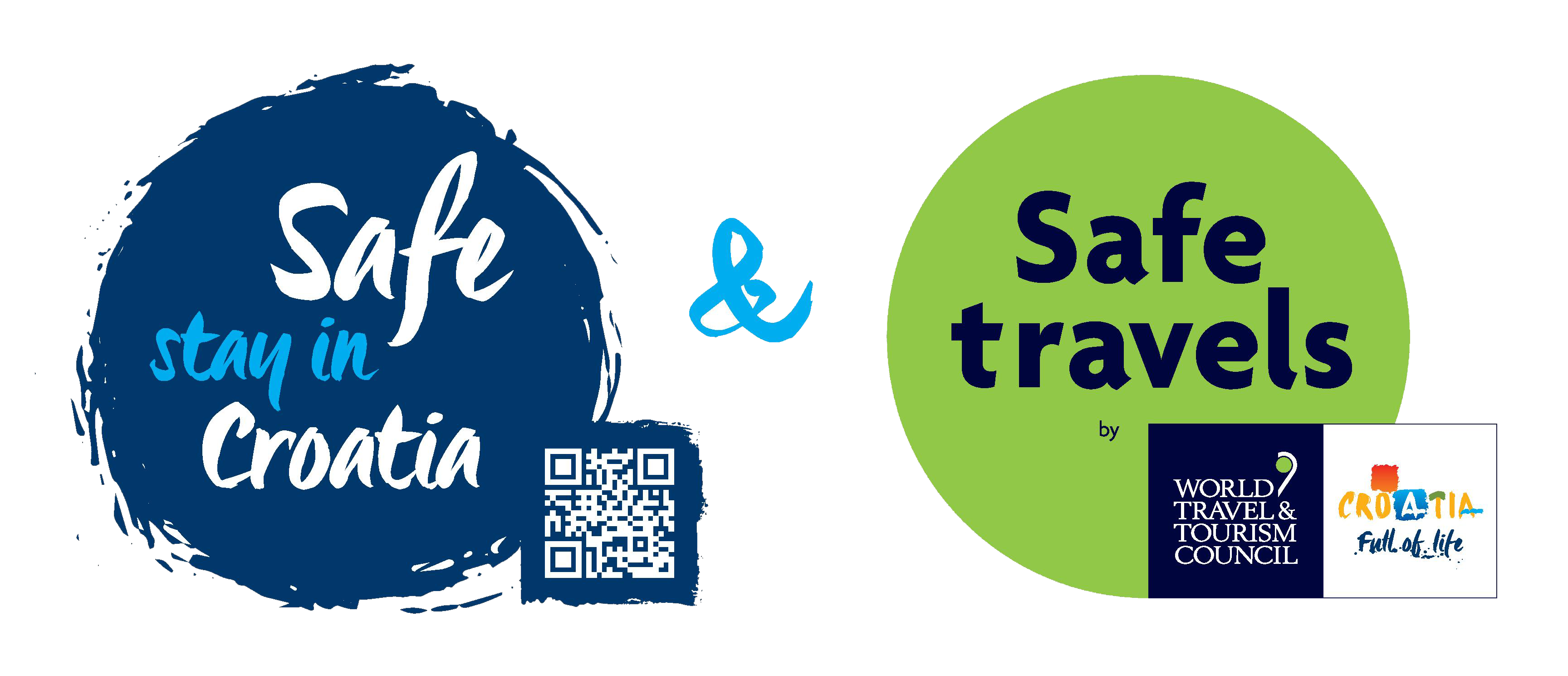 For us at Maistra Hospitality Group, the well-being of our guests, staff, and community comes first. This is why we are taking responsibility and carefully monitoring the situation concerning coronavirus as well as undertaking steps in line with the recommended procedures and protocols issued by the Croatian National Institute of Public Health and the recommendations of the World Health Organization. We are participating in the Stay Safe in Croatia project which guarantees compliance with the current health and safety recommendations and their implementation.
[TEST INFO] In case of need for a COVID test, please contact the reception.
Prevention and control
We have always taken the importance of maintaining high standards of hygiene and cleanliness seriously, and now more than ever, considering the current situation. We train and educate our employees on housekeeping and hygiene protocols on a daily basis. We have also made our already high standards regarding food handling even stricter, and we have increased the cleaning and disinfection frequency of all rooms and surfaces in the building, especially public areas and in particular high-touch surfaces.
In case you have been infected with the coronavirus or are worried that this may be the case, please contact the hotel's staff.
Reception desk
Possibility of electronic check-in via e-mail before arrival at your destination
Use of a protective barrier at the reception desk
Availability of protective masks, gloves and disinfectant on request
Availability of hand disinfectant at the entrance to the property, as well as the reception desk or lobby
Option of announcing your checkout in advance for the staff to be able to prepare your invoice and reduce the time spent at the reception desk
Restaurants & bars
Availability of hand disinfectants at entrances to restaurants and bars
Employees are trained to follow safety and hygiene standards while preparing food and serving guests
Staff follows good practices in maintaining personal hygiene (frequent hand washing, following hygiene regulations while coughing)
Maistra has implemented self-inspection following the company's guidelines on food safety
Housekeeping
Implementation of a new cleaning plan which includes disinfection of all surfaces and areas
More frequent washing and disinfecting of bed linen and towels
Special attention is given to disinfecting frequently touched surfaces in the accommodation unit (furniture, minibar, light switches, telephone, hair dryer, safe, knobs, remote control, taps, pushbuttons, hangers, etc.)
Implementation of a detailed plan of cleaning and disinfecting frequently touched objects and surfaces in public areas
Availability of hand disinfectant in different locations and areas of the property, including public toilets used by guests and staff and other relevant spaces
Beach, pool, spa
All types of saunas are open thanks to the bipolar ionisers which ensure continuous sauna disinfection
Maistra Hospitality Group