Taste Istrian wines to get to know Istria.
Did you know that Istria boasts many small, yet globally recognised wineries? There are also boutique wineries, producing thousands of bottles of supreme terroir wines found exclusively in Croatia. Treat yourself to an unforgettable wine trail experience in north-western Istria and enjoy a selection of wines from the award-winning Kozlović, Benvenuti, Matošević and Kabola wineries.
Legend has it that the history of winemaking in Istria dates back to some 2,000 years ago when the Romans brought the first vine to the peninsula during the rule of Emperor Marcus Aurelius. Many things have changed since, but wine has remained an integral part of the Istrian identity. The success story of Istrian winemaking is based on the passion and perseverance of the common people, their love of nature and deep respect for the terroir that nurtures some of the best wines in the world. Make sure to discover them!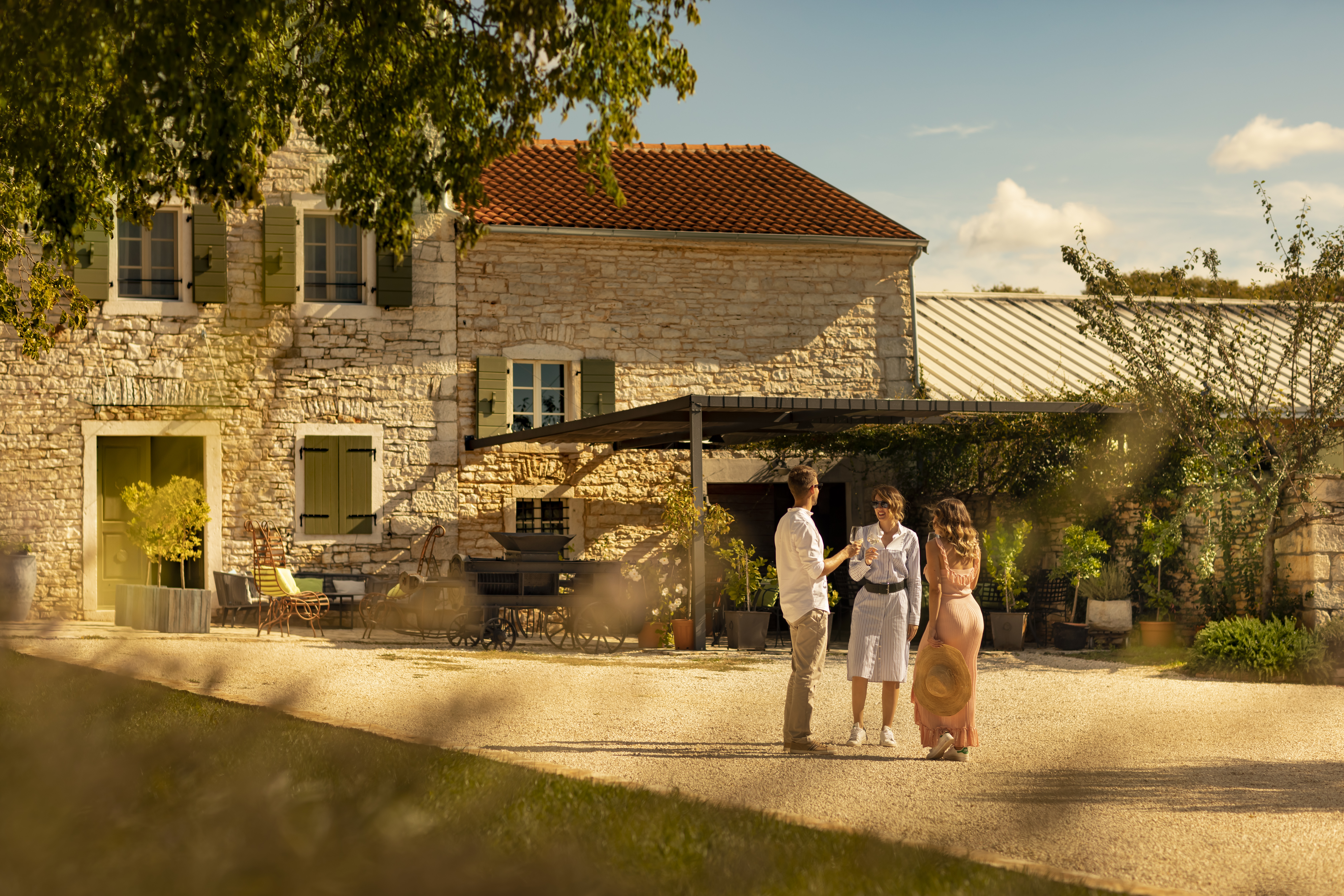 Welcome to the magical world of refreshing Malvasia, passionate Teran and sweet but striking Muscat wines!
Book a wine tasting and treat yourself to selected vintages of the award-winning wineries of Kozlović, Benvenuti, Matošević, and Kabola, but also of some of the new stars on the Istrian wine scene, such as the Medea winery.
Please ask the concierge for more information.
Hotels by Maistra Collection
Discover other experiences by Maistra