Grand Park Hotel Rovinj
The hotel's multi-purpose conference room is facing the Church of St. Euphemia, providing an amazing backdrop to all events. The Grand Park offers extensive conference and banqueting equipment available on-site, specially designed facilities for car launches, wide choice of alternative venues for coffee breaks, cocktail parties and dinners.
For more details, please fill in the inquiry form!
Grand Park Ballroom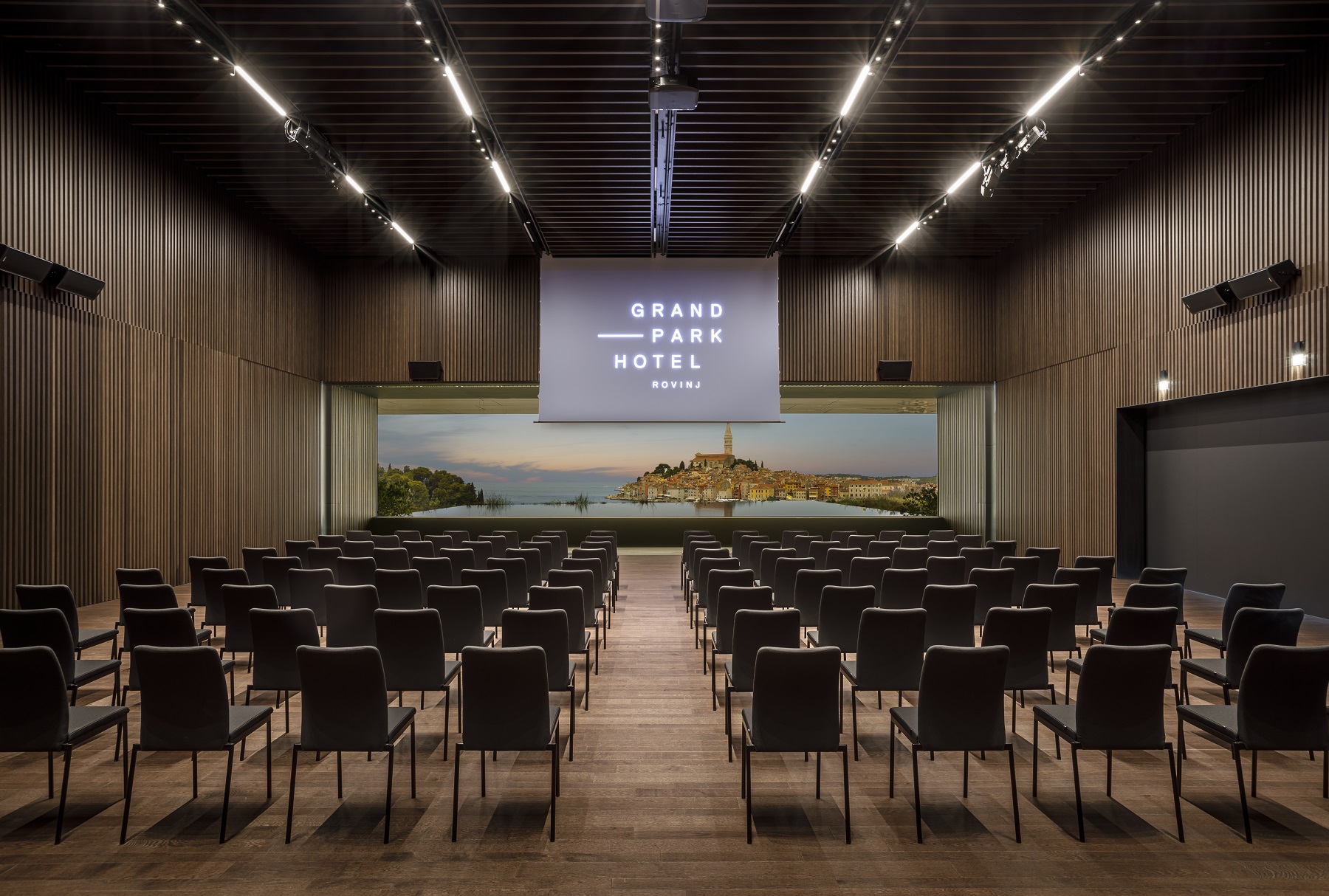 | | |
| --- | --- |
| Size (m2) | 327 |
| Length (m) | 21,8 |
| Width (m2) | 15 |
| Min height (m2) | - |
| Max height (m2) | 6.8 |
| Theatre | 230 |
| U shape | 40 |
| Classroom | 120 |
| Boardroom | 40 |
| Dinner | 150 |
| Banquet | 250 |
| Cabaret | 90 |
| Exhibition areas | - |
| Daylight | + |
Glasswork Meeting Room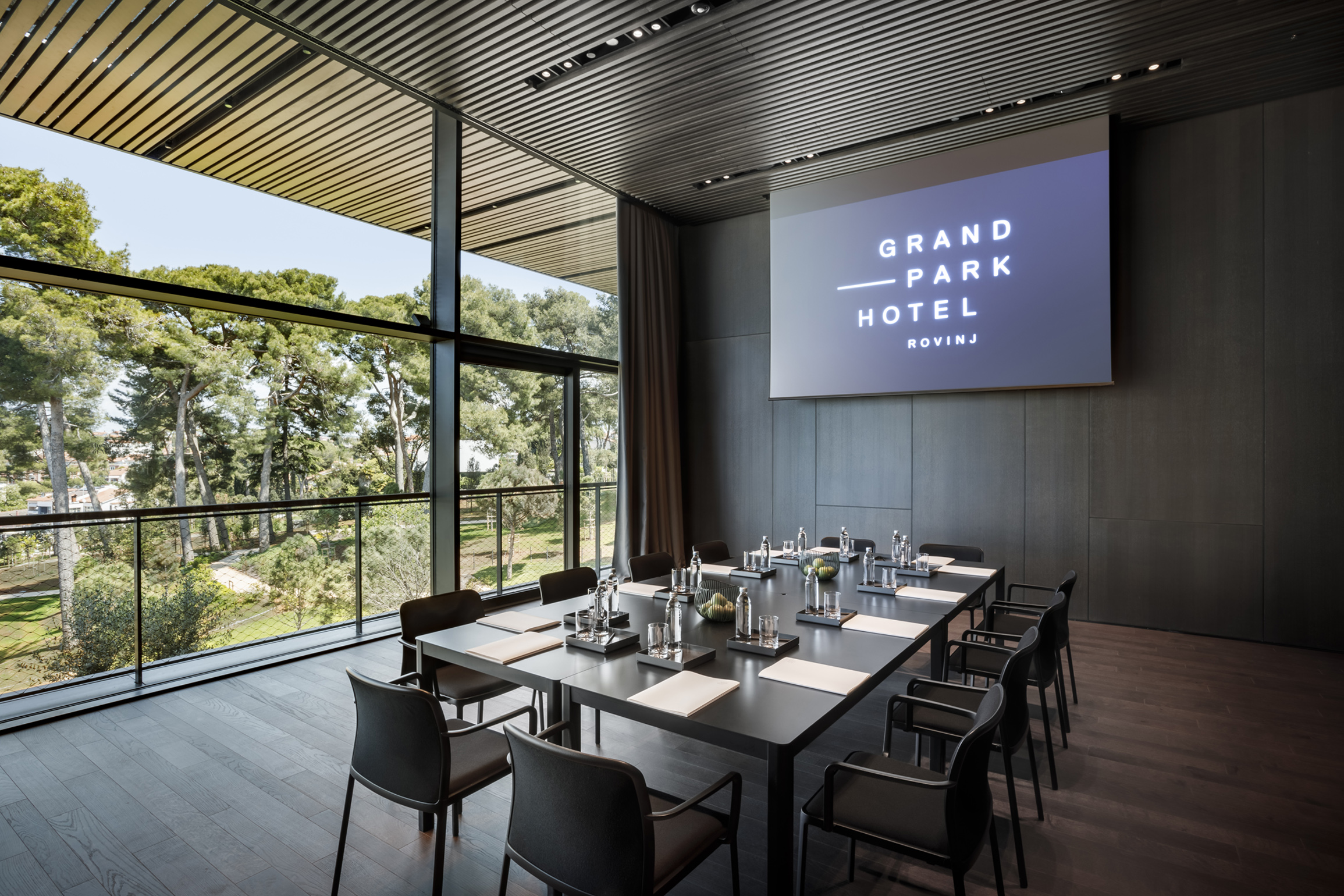 | | |
| --- | --- |
| Size (m2) | 69 |
| Length (m) | 8 |
| Width (m2) | 7 |
| Min height (m2) | - |
| Max height (m2) | 4.2 |
| Theatre | 24 |
| U shape | 10 |
| Classroom | 12 |
| Boardroom | 10 |
| Dinner | 30 |
| Banquet | - |
| Cabaret | 12 |
| Exhibition areas | - |
| Daylight | + |
Distillery Meeting Room (Executive Boardroom)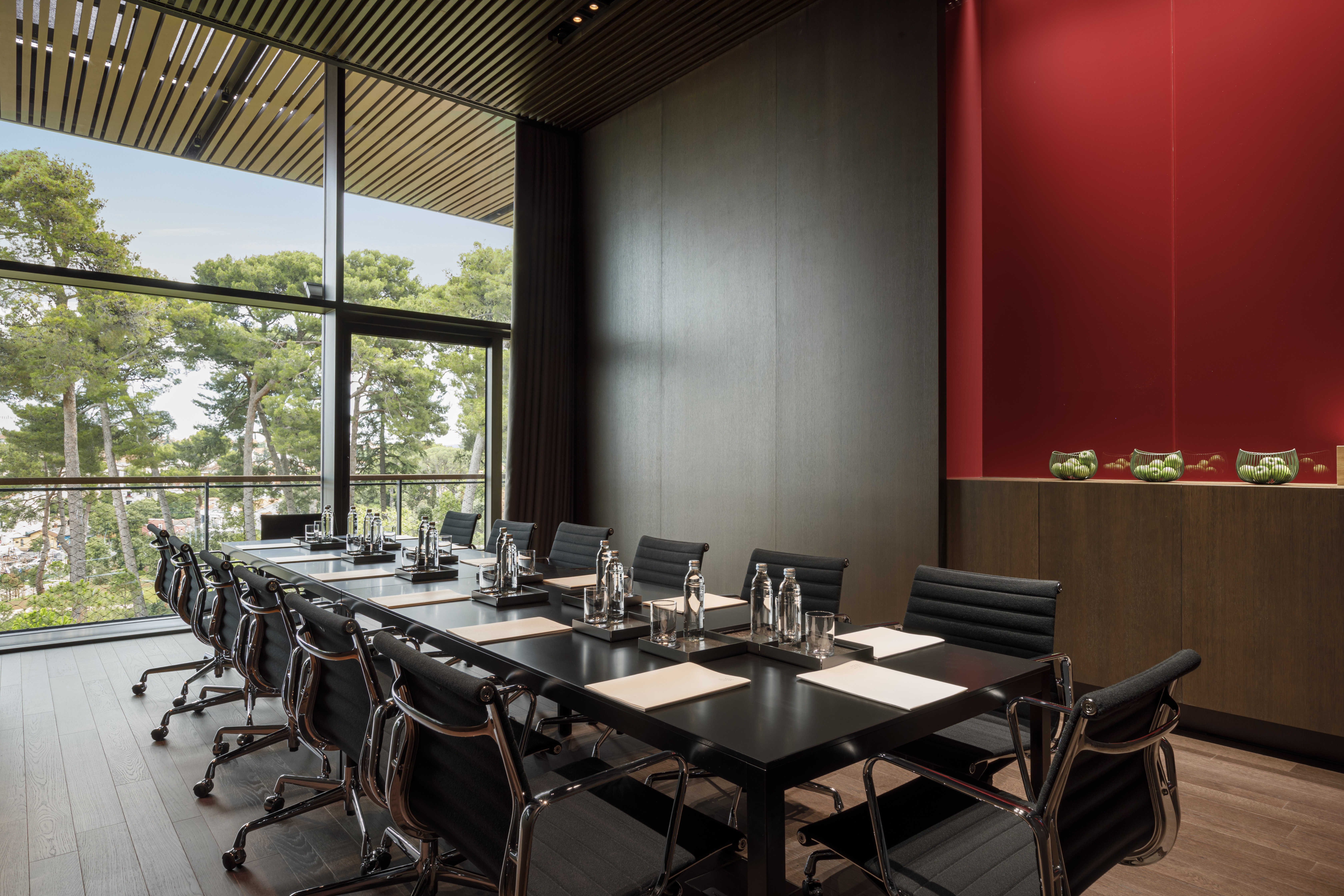 | | |
| --- | --- |
| Size (m2) | 38 |
| Length (m) | 4.7 |
| Width (m2) | 7 |
| Min height (m2) | - |
| Max height (m2) | 4.2 |
| Theatre | - |
| U shape | - |
| Classroom | - |
| Boardroom | 14 |
| Dinner | - |
| Banquet | - |
| Cabaret | - |
| Exhibition areas | - |
| Daylight | + |
Shipyard Meeting Room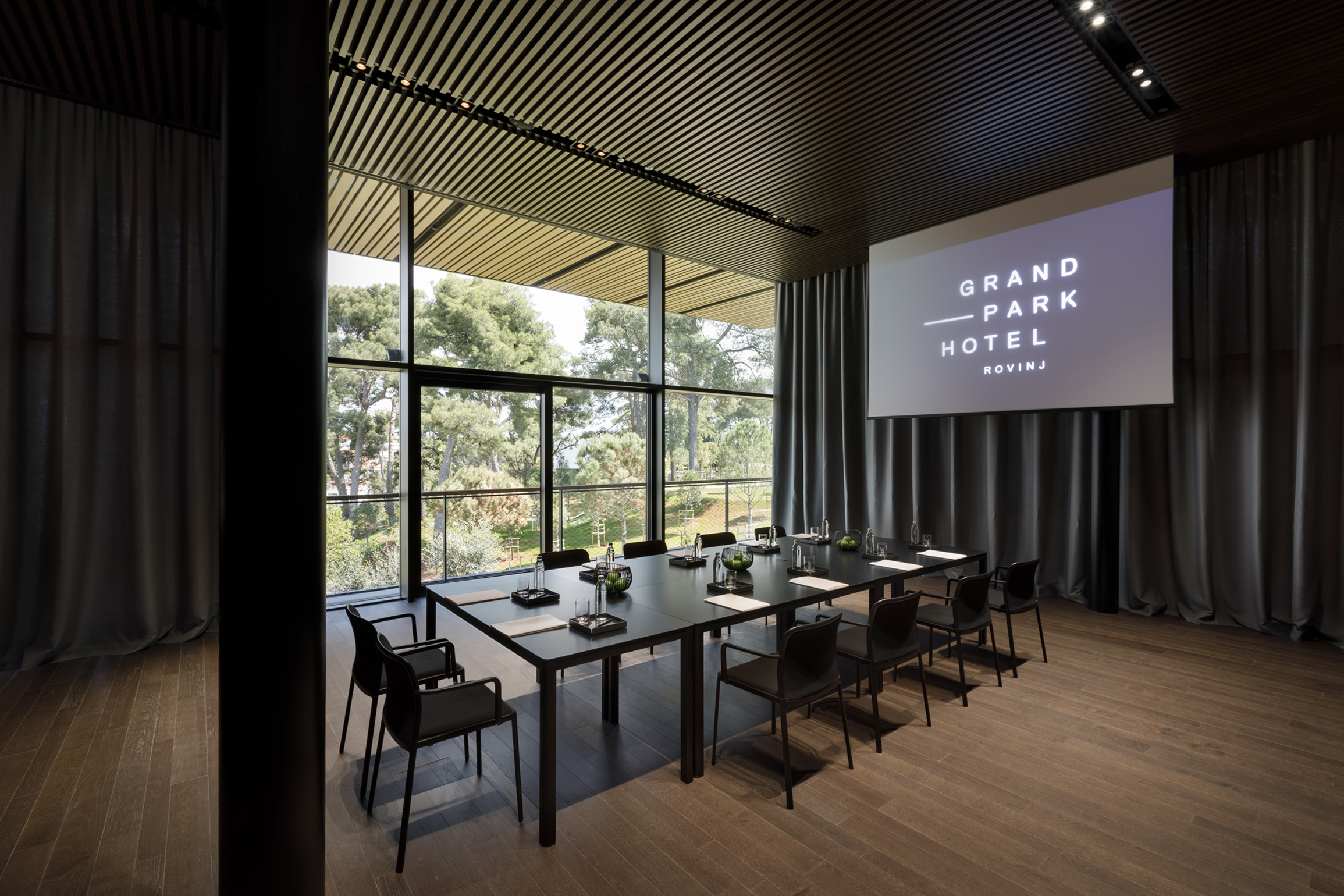 | | |
| --- | --- |
| Size (m2) | 50 |
| Length (m) | 8,7 |
| Width (m2) | 7 |
| Min height (m2) | - |
| Max height (m2) | 4,2 |
| Theatre | 48 |
| U shape | 14 |
| Classroom | 20 |
| Boardroom | 14 |
| Dinner | 20 |
| Banquet | - |
| Cabaret | 18 |
| Exhibition areas | - |
| Daylight | + |
Mr. S's Library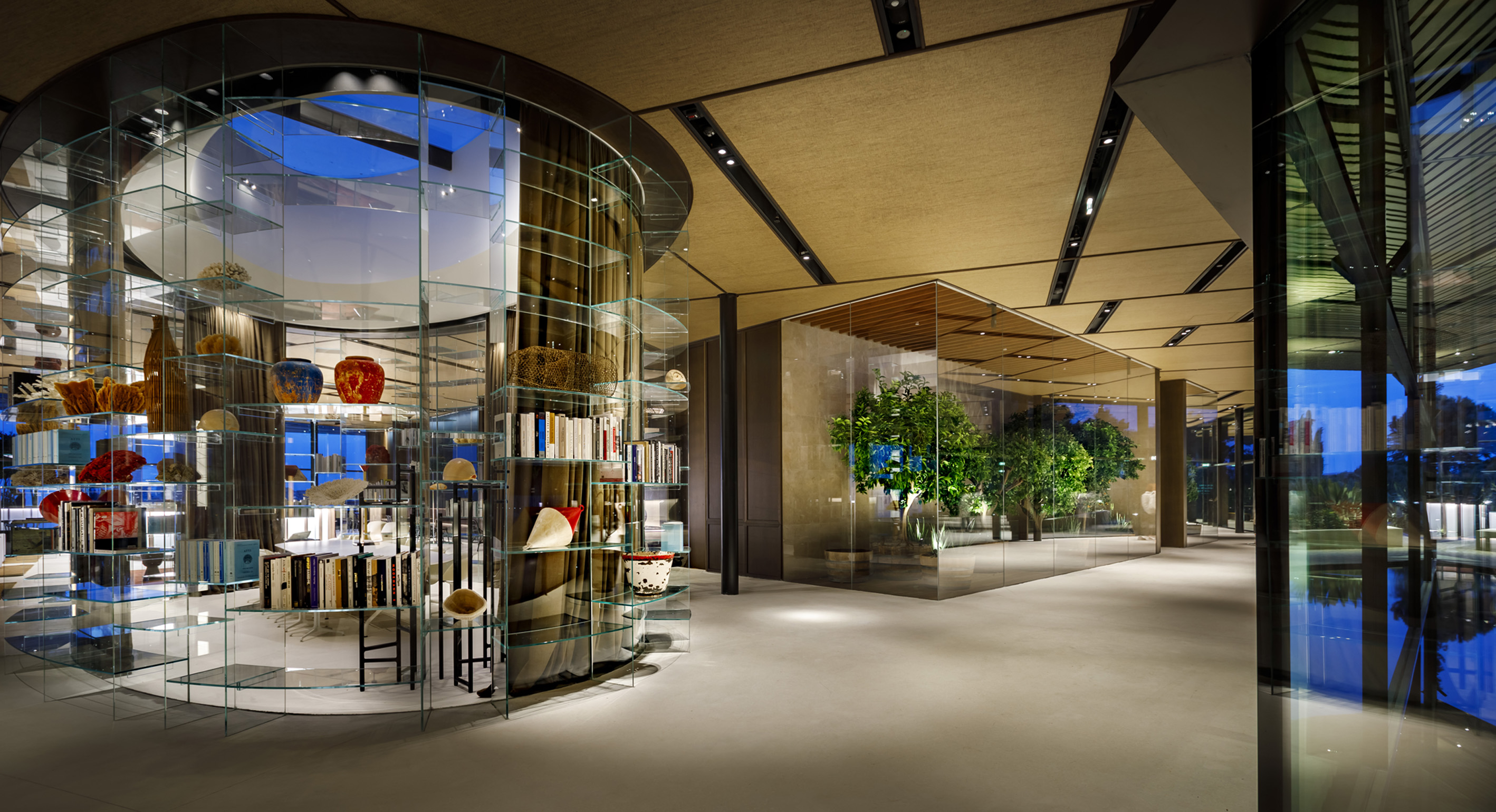 | | |
| --- | --- |
| Size (m2) | 35 |
| Length (m) | - |
| Width (m2) | - |
| Min height (m2) | - |
| Max height (m2) | 4,2 |
| Theatre | - |
| U shape | - |
| Classroom | - |
| Boardroom | 10 |
| Dinner | - |
| Banquet | - |
| Cabaret | - |
| Exhibition areas | - |
| Daylight | + |